READY TO LEARN?
As a subscriber you have access to hours of expansive workshops FREE at home.
Plus if Bali is your dream trip then plan to visit in May for the festival, purchase the
Super Early Bird 4-Day
Pass now and receive
10% discount code YBOBSF23.



WHAT IS THE FESTIVAL?
BOOK A TICKET FOR 10% OFF
The 14th
BaliSpirit Festival
4-7 May, 2023 will be held at The Yoga Barn in Ubud and is an annual global celebration of Yoga, Music, Dance and Healing.
Through the traditions of Yoga, Music, Dance and Healing, BaliSpirit Festival illustrates
the Balinese Hindu concept of Tri Hita Karana: living
in harmony with our spiritual, social, and natural environments.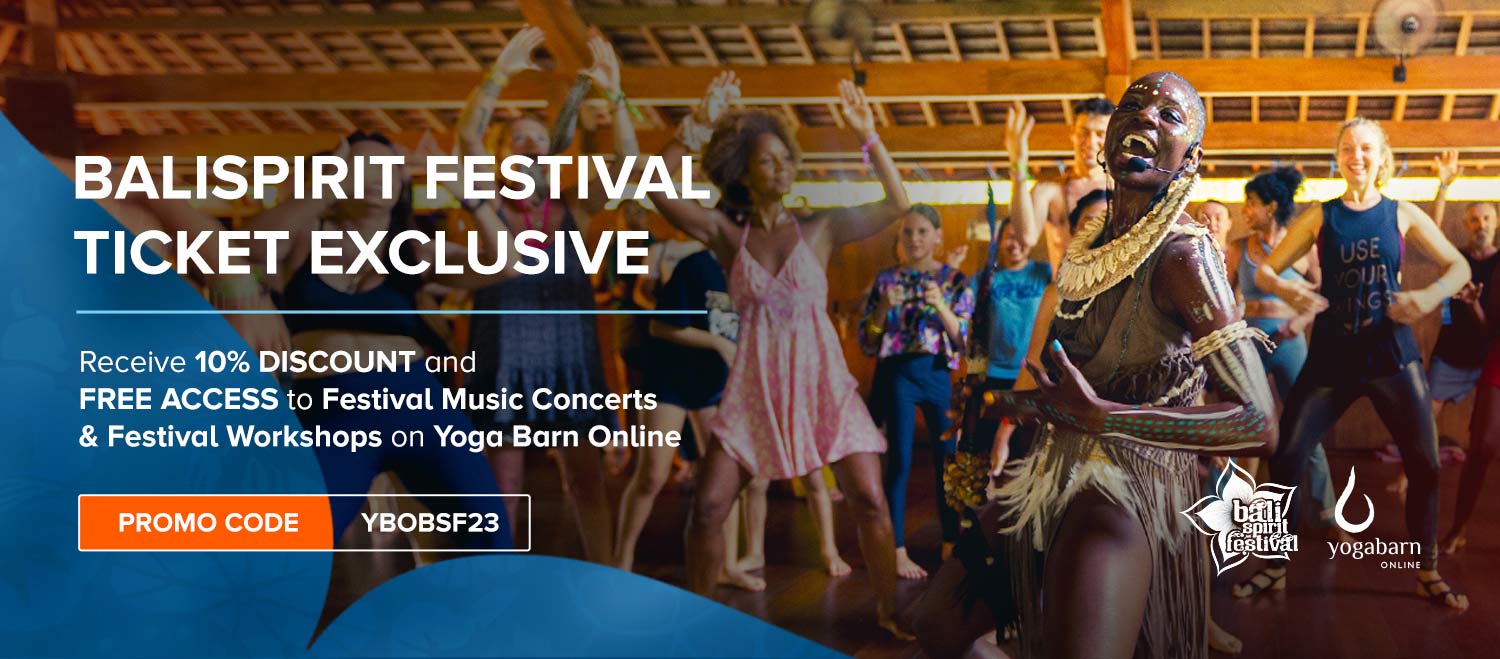 START YOUR FESTIVAL EXPERIENCE NOW
Manifested in magical ways the 2022 festival saw our world class yoga, musicians, healers, wellness facilitators and spiritual leaders commune to raise the roof at The Yoga Barn activating every spirit and soul present. YogaBarnOnline recorded experts in their field so people could enjoy from anywhere in the world.
To explore over 20 intimate concerts with our world musicians see our
SOUND SHALA
page
here.
FREE Workshops are available until end April
Created with