FREE ONLINE YOGA
Kelas Yoga Di mana saja dan Kapan saja!
Kelas Yoga Barn Online, Gratis!
Selamat datang di Yoga Barn Online, jika anda pemula, mulailah dengan video pertama kami untuk panduan dasar & latihan yoga yang bisa dilakukan di rumah anda sendiri. Untuk yang sudah berpengalaman, kami sudah menyiapkan kelas-kelas unik seperti Morning Flow dan Heart Balancing Sound Meditation untuk anda.
Morning Flow Hatha Yoga
Morning Flow adalah Hatha Yoga tradisional yang bersifat mengalir sesuai alunan nafas. Kelas ini dibuka dengan peregangan ringan lalu dilanjutkan dengan Surya Namaskar menyambung dengan pose-pose dasar yoga yang membentuk sequence. Sesekali praktisi diminta untuk menahan pose, berguna untuk mengencangkan otot, sekaligus untuk menstabilkan napas. Gaya latihan yang bersifat mindful ini juga dapat mengaktifkan parasympathetic nerves system dengan mengatur jalan napas secara sadar. Manfaat dalam melakukan praktik ini adalah peregangan ringan yang membantu 'membangunkan' tubuh. Gerakan mengalir dapat menyegarkan tubuh dan menyehatkan sendi-sendi agar siap untuk bergerak. Menahan pose menguatkan tulang dan mengencangkan otot. Surya Namaskar membantu menyerap energi murni matahari, menenangkan pikiran, menyehatkan tulang punggung, tangan dan kaki.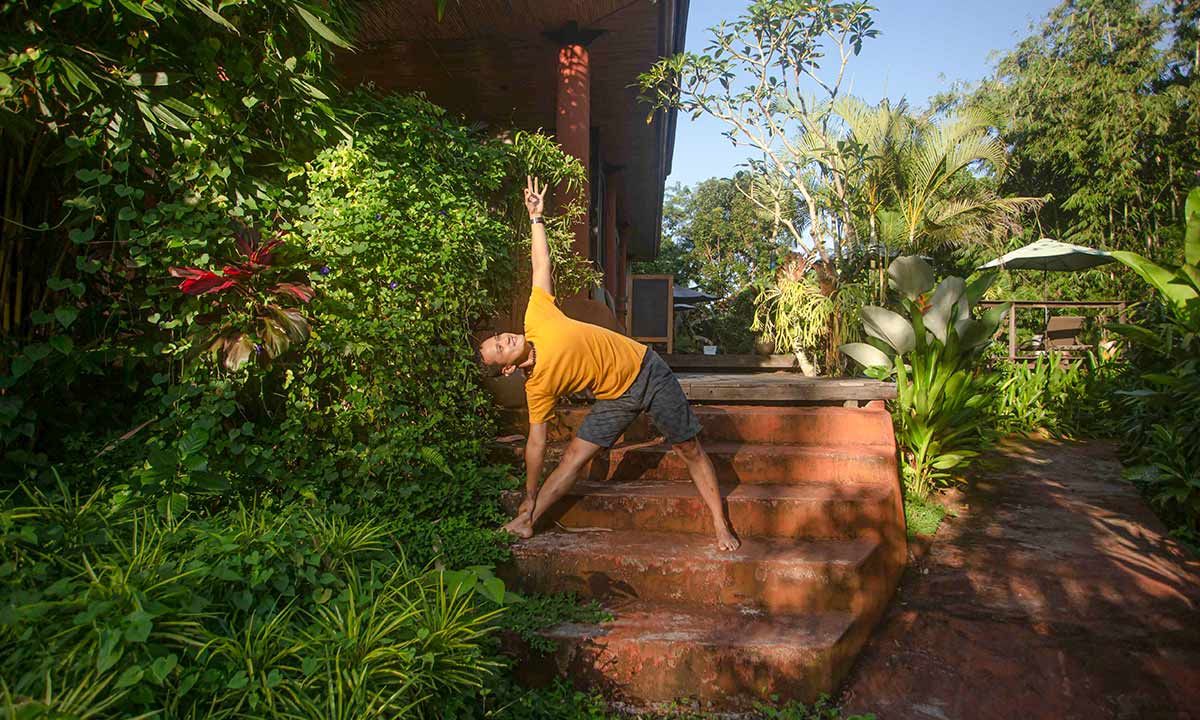 Restorative Yoga: Cultivating Mental and Physical Rest
Restorative Yoga cultivates deep relaxation & compassionate equanimity, bringing balance back to the body & activating insight within the mind. This 45-minute class in English consists of restful, long-held, slow-releasing poses as Tina guides you gently into healing, rejuvenating stillness. Bolsters, blankets, cushions and blocks are used to support the body, bringing about gentle release via deep relaxation.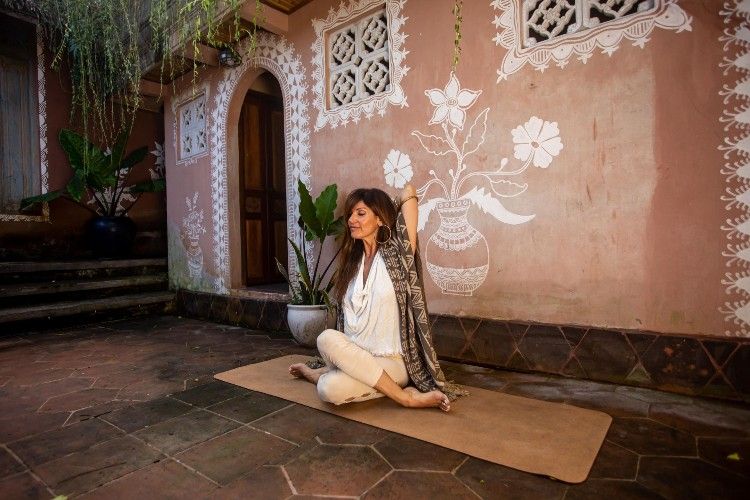 Sound Meditation
Cakra jantung kita (anahata-chakra) dapat terganggu karena adanya ketidakseimbangan emosi. Kelas 45 menit ini membantu penyembuhan bagi jantung. Dualitas hidup, seperti kesedihan dan kegembiraan adalah dua faktor penting bagi kehidupan yang seimbang. Sama seperti sayap burung, keseimbangan yin-yang harus dijaga dan dialami secara bersama-sama untuk pengalaman manusia yang menyeluruh. Terperangkap dalam kesedihan, atau puncak kebahagiaan, dapat menyebabkan penyumbatan di cakra jantung. Perjalanan meditasi suara ini membangkitkan suasana hati dan emosi, harus dialami didalam spektrum penuh.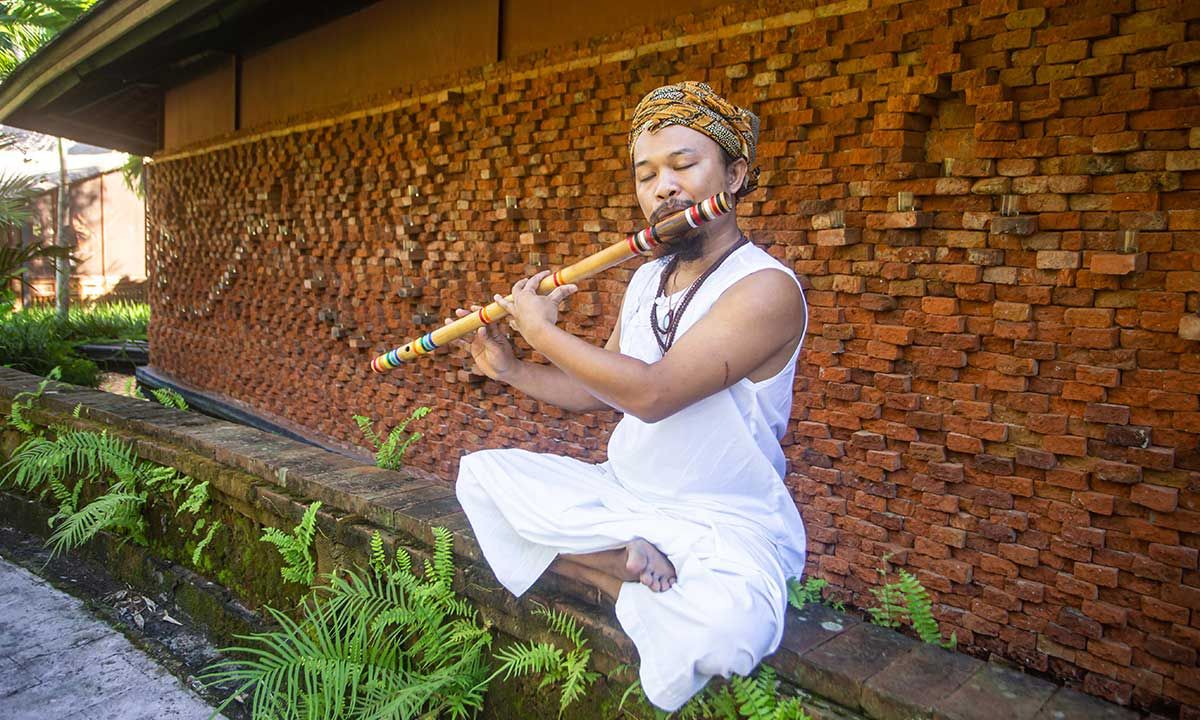 BONUS VIDEO: Getting Started with Yoga
Memulai latihan yoga adalah hal baru yang patut Anda coba sebagai upaya menyeimbangkan hidup. Pada era digital seperti sekarang, Anda dapat dengan mudah melakukan latihan yoga di mana saja dan kapanpun Anda mau. Dalam video berdurasi 10 menit ini, Wine dan Thofan, praktisi dan pengajar yoga di YogaBarnOnline, akan berbagi pengalaman mereka tentang bagaimana cara memulai latihan yoga secara online bagi pemula. Mereka memberikan panduan praktis yang aman untuk dilakukan dalam memilih kelas yoga daring yang terpercaya, menggunakan peralatan yoga seadanya, hingga memahami apa itu "yoga" dengan cara yang sederhana sehingga Anda tidak perlu cemas ketika memulai latihan sendiri dirumah tanpa didampingi oleh instruktur.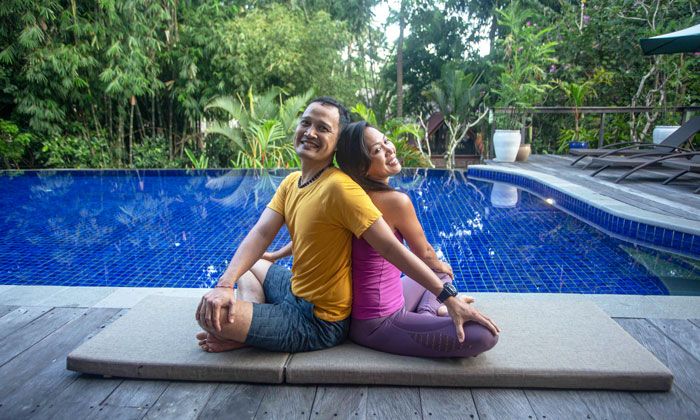 Guru-guru Anda
Klik pada masing-masing profil untuk tahu lebih banyak tentang guru-guru anda

Created with