To give you instant answers we have compiled a list of frequently asked questions. Check these out or just scroll down for the contact form to ask questions or share comments.
Frequently asked questions
What is the difference between "Pay Once" and the monthly subscription plan?
With the "pay once" option, you only have to pay the fee a single time and you will have access to that particular class indefinitely.
With the subscription option, you will have access to that class and the entire library of on-demand classes. The subscription starts as soon as you purchase it and after that you will be automatically charged a monthly fee. You can cancel anytime.
How do I filter classes by teacher, category or length?
Step 1
: head over to the
All Classes page
.
Step 2
: click on different filter options on the top just above the classes. You can filter by teacher or category, including class type, class duration or class level. You can also use the search field and type in a more specific keyword (for example, "inversion" or "gentle").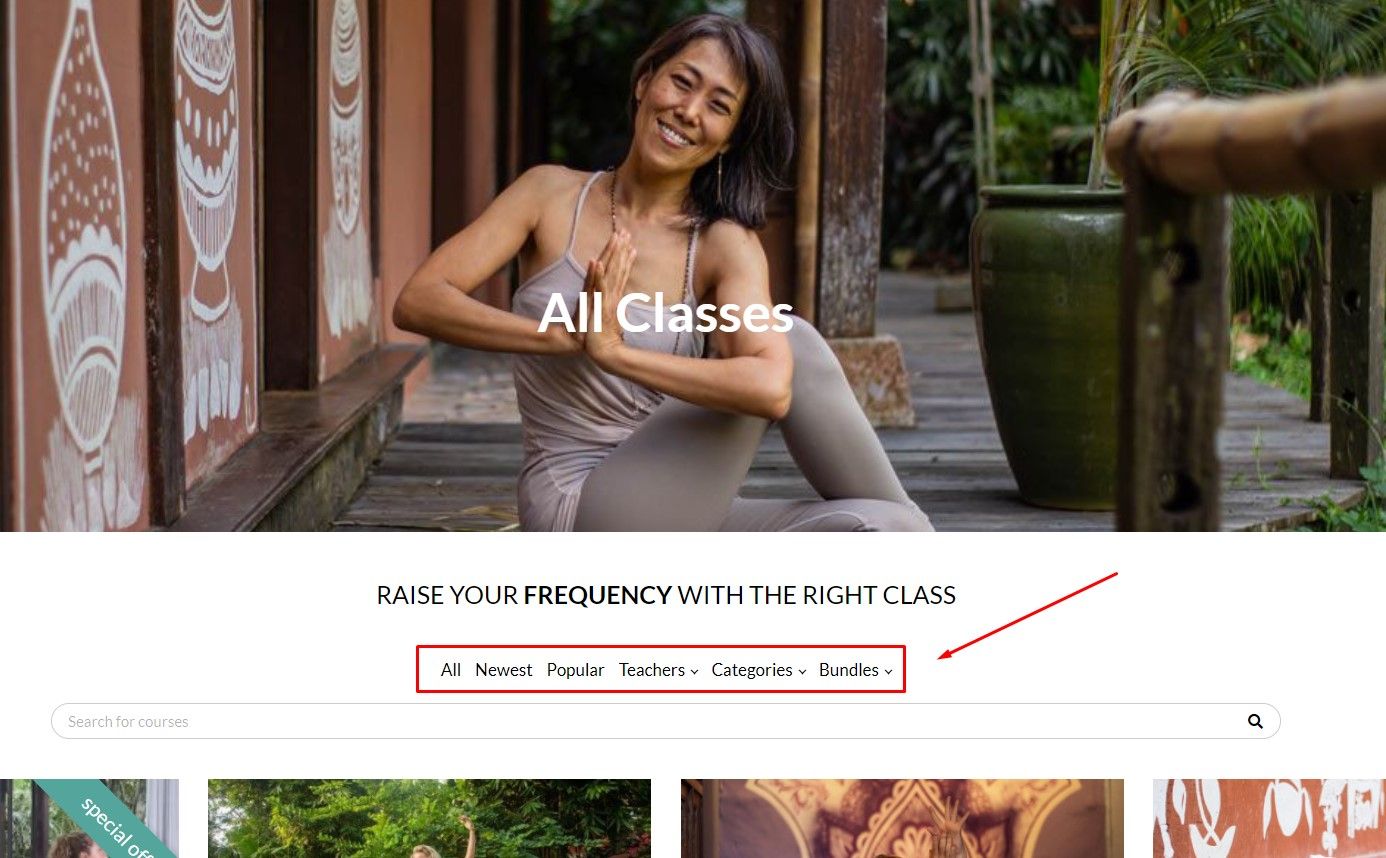 I purchased a class or program. How do I access it?
If you have already purchased a class or program you only need to visit its page and you will have full access to its content. Alternately, you can access the starting page www.yogabarnonline.com/start as soon as you log in. The classes and/or programs you have purchased will appear under the "Your Enrollments" section. By clicking on a course card you will be redirected to its contents.
How do I access the Live Sessions?
These sessions are streamed through Zoom. Before you can access the live sessions, you need to enroll/pay for the session of your choice. After payment, please log in to your account and find the live session under "your access". Click on it to access the contents of that course/program and you should see the zoom meeting link. If you don't, please get in touch with our team for assistance.
How soon will I get access to my courses?
You will get access to your course(s) immediately after you make an online purchase, except for courses that start on a specific date or for live sessions.
How do I cancel my subscription?
After login, click on "My Account" in the top menu then on "Purchase History". You will be able to see a history of your purchases and cancel your subscription. You will still have access to all classes until the end of your subscription period.
Created with