Online Programs & Virtual Retreats
Deepen your knowledge and take your practice to the next level with our range of online programs & virtual retreats.
A truly transformational practice is so much more than yoga, and our carefully curated expert facilitators have created a series of deep dive experiences to take your practice off the mat and into many other important areas of life. Or try our
short yoga challenges
.
FREE Learning Experiences
Don't miss these opportunities to engage directly with our experts and gain new insights on health, wellness, personal development or even business success. Here's the list of upcoming webinars and mini-courses:
Live Zoom session on August 24
5 Steps to Creating More Love, Power and Abundance in Your Life
This 90-min workshop will provide you with a simple 5-step guide to personal and family transformation. It will improve your confidence, connection with your inner passion and ultimately create more happiness for you, your friends and family.
FREE to try, to feel, to heal.
Take a peak into our virtual retreat and wellness education programs by watching free videos with our expert instructors. Check out each program for details and a link to watch the free sample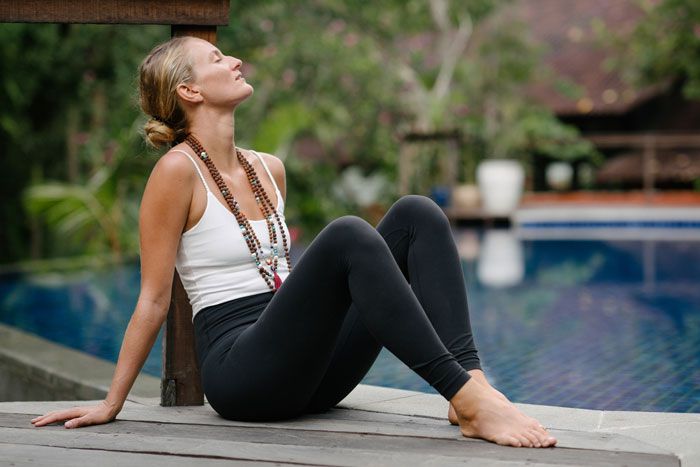 Virtual Retreats and Live Sessions
Interactive and immersive virtual experiences delivered live, designed to give you a deeply transformational experience that impacts how you live your life.
Start anytime, join live Q&A on September 3, and other dates
This rich, informative seven-day meditation course gives you the opportunity to learn directly from Punnu Singh Wasu, one of the world's most sought after mediation teachers. Consolidating his 35 years of spirituality, healing and meditation into seven days, you'll learn the history, philosophy, and scientific knowledge behind meditation as well as new techniques, benefits and insights of six different meditation styles. Experience how mantra, mudras, breath, concentration techniques, music and movement affect your body and your mind, while learning how to use them to your advantage.
Live Zoom introduction on September 3 & 5
If you're looking for self-healing, a rebalanced mind and more control over your emotions and physical energy, it's time to be initiated into Reiki energy techniques. Learn how to enhance and master your sensitivities and expand your sense of self and intuition. Explore the techniques for sharing Reiki with yourself and others during our Level 1 course, using methods that can help people, plants, animals, food, spaces and crystals.
Live Zoom introduction September 3 & 5
This life changing second level Reiki Training elevates your knowledge and ability to help others, hold space and heal with Reiki energy. Learn how to increase the power and intensity of your healing, how to receive access to greater energy and how to significantly develop your understanding and deepen your connection to the practice of Reiki. By the end, you'll have learned new techniques, which work with ancient symbols, to heighten your knowledge forever.

Runs Sep 4-Oct 3, Live Zoom sessions on September 4, 18, and October 3
Change your life throughout the course of our 30-day challenge, led by internationally renowned Tanya Kaps. Awaken 2022 takes you on a journey of yoga, meditation and spiritual talks that'll embody the changes you desire in your life. You'll learn how to consistently move with asana, receive guidance from your meditation and show up daily for yourself, while listening to Satsang talks based on ancient scriptures. This highly potent course offers a streamlined encapsulation of the most powerful yoga teachings and practices for spiritual awakening, rooted in sacred Vedic knowledge.
Online Programs (start anytime, self-paced)
Self-guided educational programs, designed to help you deepen your knowledge and elevate your practice. Start anytime, learn at your own pace, enjoy lifetime access.
Science has proven that it takes just 21 days to change a habit! Join Nadine on this 21-day, intention-fueled yoga and conscious rituals program. It's designed to be low intensity but high impact, just like Nadine. Created to fit seamlessly with a busy lifestyle, you'll discover new angles of motivation to make your dreams a reality.
Harness the alchemical power of yoga!
Learn how empowerment cultivated through personal practices underpins resilience within, stabilizing mental and emotional balance in the modern world. The focus of this individual program is to reveal and unfold the power and importance of the four core practices that lie at the heart of yoga. By revisiting and practicing them daily throughout the program, you will discover your own innate alchemical power to shift moments of suffering into moments of true freedom.
Burnout to Balance™ is our carefully-curated online coaching portal, designed specifically for working mothers who want to energize their lives. Over a two week period, you'll learn how to wake up with a spring in your step and to see yourself on a clear pathway to a transformed mindset. These tools will give you the energy to start enjoying family life and living it to the full. This course was created by a mom for moms and requires only 20 minutes a day, five days a week. That's all you need to start feeling some serious soul-level shifts within your life!
Do you suffer from PMS, Period Pain or Hormonal Imbalances?
Empower yourself with the knowledge to navigate your cycles with ease and grace through our program designed by holistic healthcare practitioner and clinical acupuncturist Michelle Hansen. Together, you'll demystify Premenstrual Tension (PMS) and learn why we experience it and how to heal naturally with Chinese medicine. Peace, tranquility, and a greater understanding await.
Expedite illness recovery. Boost Immunity. Relieve stress, anxiety and worry. The breath is the most under-utilized tool for physical, mental and emotional healing, and it's one we can access anywhere - once we know how to, correctly. Understanding diaphragmatic anatomy and how it functions is the link to becoming intimate with your breath and increasing your vitality. Complete this program to enhance your capacity to self-heal, self-manage stress, and boost any existing clinical practice.
Created with